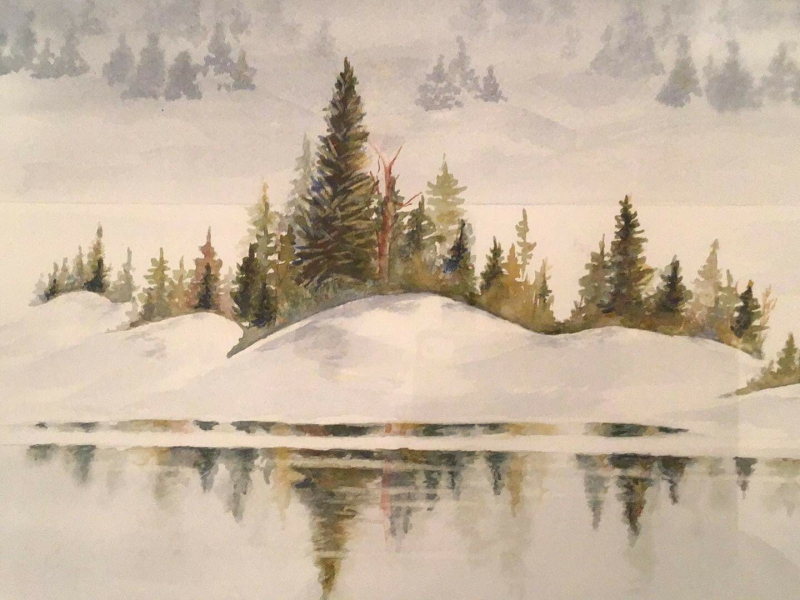 This class will accommodate both beginner and more advanced watercolor students. Beginner students will be asked to purchase "Watercolor for Beginners" for $25. We shall work from this book during class. More advanced students will be given handouts each week to work from. Class time will be spent going over the elements of the landscape with beginners, including a demo. More advanced students will work on handouts in class with the instructor's help. Each class will include new techniques, gentle critiques and instructor demos. Students will be encouraged to work at their own skill level and are responsible for their own materials. Materials list available from Maranacook Adult Ed.
Instructor: Linda Murray
8 Mondays, 9:30 am-Noon
Begins: September 16, 2019
Location: PDC, 75 North Rd, Readfield
Cost: $79
Instructor bio: Linda graduated from the University of Maine at Augusta with honors holding a Bachelor's degree in Studio Art. She has participated in many juried shows, and won numerous art competitions. Linda's paintings are held in public and private collections throughout the United States and the United Kingdom. Her artwork can be viewed at www.artbythriver.com.
(Artwork on website is by Cindy Pettengill)